Once a homeless runaway and now fighting muscular dystrophy on two separate fronts, Lynn Nelson-Stevens is no quitter.
In fact, in her day job as chief operating officer for the United Way of Northwest Louisiana, her focus is on others.
"It's really about changing somebody else's life," she said about her career path, which began in her teens at Taco Bell as a fry cook after running away from home to escape two alcoholic parents.
In the early '90s after working her way up to troubleshooter, a job that required her to transfer into stores to solve various issues, she was changed by a volunteer experience. "I felt something I had never felt. So I never went back to PepsiCo and have been working for nonprofits ever since," she said.
"It's not about money now," she said. "Somebody helped me when I needed help. At every speed bump there's been someone there to help push me over it."
And there have been plenty of speed bumps.
A runaway at 16, she migrated from friend to relative. "I was probably six months staying with friends and family members, wearing out my welcome," she said. "I stayed in shelters. I slept on the streets. I was technically homeless for awhile."
Ultimately, she ended up with a half-sister, burying herself in school and work.
"I was still motivated. I wanted to be somebody," she said, recalling how her family had lived from paycheck to paycheck. "I knew I wanted bigger and better, and I knew school was the way to go."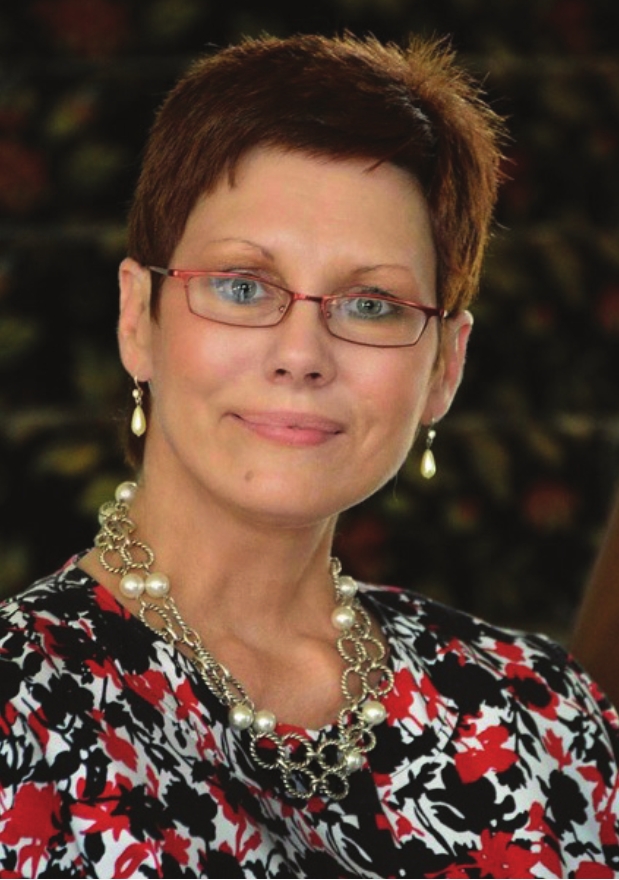 Now, ironically, Nelson-Stevens provides shelter to her parents.
"It took me a long time to get to the forgiveness stage with them," she said. But age and education have helped her understand her parents' struggles.
And homelessness has not been the only speed bump. At 22, Nelson-Stevens, a newlywed with a 9-month-old baby, was diagnosed with muscular dystrophy.
She realizes now, she said, the symptoms haunted her through childhood and her teens. The disease causes weakness, loss of muscle mass and eventually loss of mobility and other muscle functions, including breathing or swallowing. There is no cure, though medications and therapy can help slow progression.
"The day I was diagnosed was probably the best day of my life," she said, as it ended a two-yearlong struggle to discover the cause of her ailments and changed her perspective on life forever.
"I really don't wait for tomorrow. I know a lot of professionals who work that say, 'I'll do that tomorrow,' and they don't ever get to fulfill some of their dreams," she said.
But the disease has also caused much grief. "It's kind of like a death sentence.You have to go through the whole grief cycle to arrive at the acceptance phase."
And knowing the particulars of how she'll likely die has also been difficult.
"You don't die from this disease," she said. "You die of pneumonia. You pretty much drown in your own fluid. That scares me."
But she doesn't hide from her own mortality.
"I had a bucket list before bucket lists were cool," she said. From white water rafting in the Grand Canyon and driving a race car at 165 miles per hour to swimming with stingrays and eating dessert first a lot of the time, Nelson- Stevens doesn't wait to fulfill wishes and dreams.
"If I wait for tomorrow, I don't know what's ultimately going to happen. So I'm going to do what I can and not think about it," she said.
This year she'll be 46. Doctors told her she'd never see 40 and that she'd be in a wheelchair full-time at the age of 30. But on her 40th birthday, she took a cruise with her whole family, never once relying on a wheelchair.
"I was defying the odds," she said. "That was the year I was supposed to die."
And it wasn't until a year and a half ago that she began using a wheelchair full-time.
"Now I'm trying to educate people about disability," she said. "How do you get through it? I just figure out a way." Challenges crop up that she never realized were challenges until she was in a wheelchair: bathrooms, curbs, going into people's homes, flying on an airplane, people not holding doors for you.
"I pump my own gas," she said.
"Only one person has ever stopped to offer." And forget shopping alone. "There's a lot you have to think about. But if I let that stop me, I'd be home and doing nothing," she said.
And now the newest hurdle is in knowing that muscular dystrophy is inherited. Though her parents never had it and her daughter, Kaitlyn, now on the eve of graduating college, has shown no signs of the disease, her soon-to-be 17-year-old son, Colin, is showing symptoms.
"He probably has it worse than I did at that point," she said. So her newest mission is keeping him motivated and strong. She is his advocate, refusing to allow him to be labeled and refusing to let him give in and give up on all the joy life has to offer.
"I don't want him to say, 'I'll never get married and never have kids because I might pass this [disease on],'" she said. "Yes, it's hard. But I think that's part of why I go to work every day, to keep my mental strength helpful and to demonstrate to them that you can be just as successful in a wheelchair. There is power in being disabled, it's just how you use that power. Keep going. Go have fun. Tomorrow may not happen for any of us. We don't know what our story is going to be."
Indeed, Nelson-Stevens' powerful story will be included in a book appropriately titled "Rest if You Want, But Don't You Quit," co-written by local author Karen P. Johnson and due out this November.
– Tammy Sharp
Originally published 10/22/16 in City Life Magazine. http://npaper-wehaa.com/citylife#2016/10/?article=2827795
Reproduced with permission.